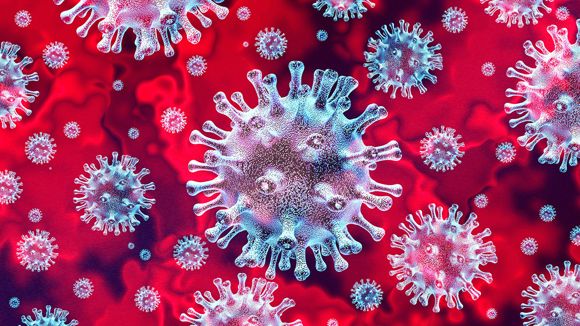 I begin writing this post on Easter Sunday when most Christians were worshiping together via virtual means. I choose not to say the church's doors were closed. We may close the doors of the church house but cannot close the doors of the true church. Christians chose to comply with the state's stay home mandate to minimize the spread of the COVID-19.
COVID-19 is what we would call in the digital world a disrupter. Disrupters are usually neither good nor bad but inevitably brings about change. That change, however, could be bad or good. Our response, however, makes the difference, and that is what I want to focus on in this writing. How should Christians respond to COVID-19?
Demonstrating Faith
Firstly, allow me to level the playing field. COVID-19 will affect Christians and non-Christians alike. Christians, just like non-Christians, may be asymptomatic, others will have mild symptoms, severe symptoms and some will even die. Therefore, we are concerned with the effects, not the affects of COVID-19. Our faith will influence the results and outcome of the virus. After all, our aim as Christians is to glorify God through demonstrating our faith.
We talk about our faith but how well do we show it? James says, "shew me thy faith without thy works, and I will shew my faith by my works" (James 2:18 KJV). People should see our faith in our actions and even in the way we speak; our attitude should be reflective of our faith.
Visible Faith
To make it clear what I mean about showing our faith, I have chosen examples of Jesus responding to individuals' faith:
In Matthew, the centurion asks Jesus to heal his servant. He acknowledges that he is not worthy for Jesus to come into his house. He says, just say the word and my servant will be healed. Jesus then says, "…Verily I say unto you, I have not found so great faith, no, not in Israel" (Matthew 8:10).
In Mark, we have the story of the woman with the issue of blood. She had the mind that if she could just touch him, she would be healed. Jesus responded after the touch, "Daughter, thy faith hath made thee whole" (Mark 5:34).
In Matthew, Jesus initially responded to the gentile woman who wanted Him to heal her daughter by saying, it is not right to take food from the children and throw to the dogs. The woman said, but even the dogs can eat the scraps that fall from the masters' table. Jesus then said, "O woman, great is thy faith: be it unto thee even as thou wilt" (Matthew 15:28).
In Mark, when friends of a man carried him to the house where Jesus was and let him down through the roof, the scriptures say, "When Jesus saw their faith…" (Mark 2:5).
None of the individuals in these examples had to tell Jesus or anyone else that they had faith. Their faith was evident in their actions and speech. In this COVID-19 environment, how should we display our faith? Some of the ways may include not being fearful, complying with civil law, caring for others, and praying. We will take a brief look at each of these.
Not Being Fearful
2 Timothy 1:7 tells us that God has not given us a spirit of fear; but of power, and of love, and of a sound mind. Fear is an emotion God has given us for self-preservation. If we are presented with a dangerous situation, fear causes us to act to avoid or overcome the danger. 2 Timothy, however, is not addressing that emotion but rather a disposition where we are timid and ashamed. The second part of that verse tells us what God has given us, which is the opposite of having a spirit of fear. Since God has giving us a spirit of power, love and a sound mind, how should those be reflected in our response to COVID-19?
Consider Matthew 6:25-30, which tell us not to worry about our life in terms of what we shall eat or drink nor our body in terms of what we shall wear for God knows our needs. Those verses go on to question our faith when we become preoccupied with these things. Many of us, no doubt, are asking then what should we do: we have lost our jobs, exalted our savings, and the pantry and freezer are emptying quickly. Just keep in mind, faith results in actions, whereas, worry, inaction. Christians convey their faith by pursuing actions that could result in positive results instead of spending time thinking and telling others about their circumstance; in other words, complaining.
Complying with Civil Law
Let every soul be subject unto the higher powers. For there is no power but of God: the powers that be are ordained of God. Whosoever therefore resisteth the power, resisteth the ordinance of God: and they that resist shall receive to themselves damnation (Romans 13:1-2 KJV). Paul instructed Titus to remind the Christians on Crete to be subject to principalities and powers, obey magistrates, be ready to every good work and speak evil of no man (Titus 3:1-2).
In this day of COVID-19, God expects us to comply with the directions provided by the government. Some of us may argue that no one can tell us not to go to church and anyone who tries is going against the commands of God. Those who take this view have a faulty view of the church and as a result their defiance will place others in harm way and ultimately unnecessarily test God.
Many Christians are taking advantage of technology to still connect and worship with others. Does this violate the command in Hebrews that tell us not to forsake the assembling of ourselves together… (Hebrews 10:24)? By no means, since we are still able to consider one another to provoke unto love and good works as well as exhort one another. God desires His children to be good examples for others. Complying with civil law in a manner that shows concerns for others is one of the truest test of our faith and trust in God.
Caring for Others
I think this one is clear without me having to say very much. I may, however, return and expand on it in a separate writing. For now, I would like to hear from you things you have done to care for others.
Praying
We are told in 1 Thessalonians 5:17 to pray without ceasing. The eighth verse says, "in every thing give thanks: for this is the will of God in Christ Jesus concerning you." It is difficult to be in an attitude of prayer and disobey God and civil authority or not care for others. Additionally, praying includes giving thanks, which means we should always be in a mode of thanksgiving, as the verse says in everything, give thanks. Therefore, for what should we be thanking God in this COVID-19 environment?
Many may say not very much. We have lost our jobs and not sure if we will get funds to pay bills or buy food. Family and friends have been infected or even killed by the virus and we were not able to attend the funeral services. We could paint a dim view of our circumstances. A few years ago, on a Focus on the Family Talk Show, I listen to an interview of two ladies who had experienced the holocaust. They told an inspiring story about giving thanks for a flea infected area of the prison. However, when the guards came to take others to be killed, they left them alone because of the fleas. Often times, the thing we want removed is the very thing God uses to bless us. Trusting God means giving Him thanks for everything, which we do through prayer.
Post COVID-19
Listening to the medical professionals and scientists, COVID-19 could be with us for a while, may even be recurring in the likes of the flu. Therefore, it may not be appropriate to say there will be a post, but this writer is trusting it will be. In any case, once we are past this initial outbreak, what will we be able to say about our faith?
As I finish this writing, I am listening to a song on Spotify by Doc McKenzie and The Hi-Lites that says, I will be alright after a while. We will be alright after a while.