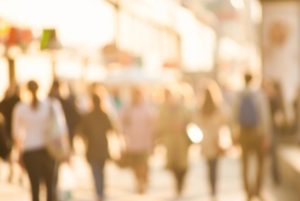 I recently attended my family reunion in Detroit, Michigan, which was my first since childhood. I met family members whom I had not seen in years and some I had never seen. As I mingled and attempted to reacquaint with those relatives I knew and get acquainted with those I were meeting for the first time, I realized that I have all sorts of characters in my family. I mean, many of us do not resemble each other in appearance or mannerism. However, we have come from far and near to be with one another because we are family. We are connected by blood however distance those ties might be. The names that bind us cause us to want to know and wish the best for each other. Likewise, that kind of relationship should be true for our spiritual family.
Church Family
Church members often refer to their congregation as their church family, referring to one another as sister and brother. Just as we wish the best for our biological family members, we should wish our brothers and sisters in Christ the best. We should not only wish for their best but help each other achieve their best.
Now, while the name and blood of our ancestors bring our biological families together, the name and blood of Jesus bring our brothers and sisters in Christ together. Although we come in many different characters, the name of Jesus binds us. Therefore, Romans 15:7 is speaking to our identity in Christ, admonishing us to receive one another just as Christ received us to the glory of God.
How did Christ Receive Us?
Jesus was born into this world to live and be crucified for our sins. He has given us the opportunity to reunite with our heavenly father, the creator of this world. Jesus took on the sins of this world (1 Peter 2:24) for our sake. Our character, mannerism or behavior did not matter to him. His mission was to glorify His Father by bringing salvation to those who would be believe. Just before He was crucified, Jesus said to the Father, I have finished the work you sent me to do. I have glorified you on earth. (John 17:4).
Our Mission
Likewise, our mission is to glorify our heavenly Father and one of the ways we do this is by loving one another (John 13:34-35). Matter of fact, John 13:35 tells us that it is by our love for one another that the world will know we belong to him. The love of God by the Spirit of God binds us together as brothers and sisters. Therefore, receive one another even as Christ received us. That way, together we glorify God by demonstrating our connection to one another.
In our spiritual walk, we often find it difficult to translate spiritual principles into practical behavior; therefore, I encourage you to comment on how we might demonstrate love for each other.