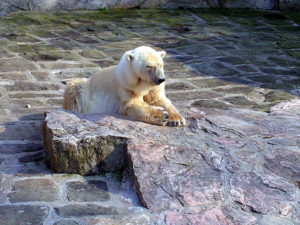 Our Name
Our name is the first expression of our identity and it helps distinguish us from others. When a baby is born, one of the very first questions asked of the mother and father is, what is the name? We may do a great job describing a person to another, but we are not satisfied until we can give or hear the person's name. Usually, when a conquer takes others into bondage, one of the first actions is to attempt to strip them of their identity by changing their names and taking away any belongings. Names are important and for many it is most irritating, maybe even an insult, to have their names pronounced incorrectly or even worse, called by another name.
What is in a Name?
When we complete an application or any type of form, the first field we normally complete is our name. In the Biblical days, names were also used to describe the character, meaning or purpose of a person. For instant, Pharaoh's daughter named Moses, she said because she drew him out of the water (Exodus 2:10). Eve named her third son Seth, she said because God has appointed me another seed instead of Abel whom Cain slew (Genesis 4:25). Seth in Hebrew means substitute. Lamech named Noah, saying, "This same shall comfort us concerning our work and toil of our hands, because of the ground which the LORD hath cursed" (Genesis 5:29). Jacob got his name because he came out of the womb grasping the heel of Esau (Genesis25:26), as in Hebrew, Jacob means heel-catcher.[i]Leah, Jacob's wife, named her first son Reuben, she said surely the LORD has looked upon my affliction (Genesis 29:32). These are just a few examples of names given to sons because of their character, purpose, behavior or special blessings from God.
One of my favorite country songs is, "The Boy named Sue" by Johnny Cash. What is most intriguing about the song is that it gives no indication the character ever contemplated changing his name, and I have to assume that even though he hated the name, it became an intricate part of his identity.
Our name, however, is not our identity. According to Merriam-Webster online dictionary, identity is "sameness in all that constitutes the objective reality of a thing or the distinguishing character or personality of an individual."[ii]Our identity is embodied in our speech, actions, behavior, mannerism and appearance, which we are regardless of our name. Our name is important because it identifies us, but our identity, spiritual or secular, associates us with other individuals, things, organizations or geographical areas. In this writing, the focus is on our spiritual identity, which connects us with either God or Satan. Since you are reading this, I assume you are connected with God and, therefore, encourage you to be true to that identity. To clarify what I mean by being true to our identity, I will spotlight four Hebrew men. [Read more…]