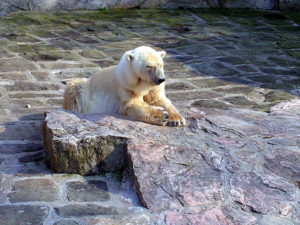 Our Name
Our name is the first expression of our identity and it helps distinguish us from others. When a baby is born, one of the very first questions asked of the mother and father is, what is the name? We may do a great job describing a person to another, but we are not satisfied until we can give or hear the person's name. Usually, when a conquer takes others into bondage, one of the first actions is to attempt to strip them of their identity by changing their names and taking away any belongings. Names are important and for many it is most irritating, maybe even an insult, to have their names pronounced incorrectly or even worse, called by another name.
What is in a Name?
When we complete an application or any type of form, the first field we normally complete is our name. In the Biblical days, names were also used to describe the character, meaning or purpose of a person. For instant, Pharaoh's daughter named Moses, she said because she drew him out of the water (Exodus 2:10). Eve named her third son Seth, she said because God has appointed me another seed instead of Abel whom Cain slew (Genesis 4:25). Seth in Hebrew means substitute. Lamech named Noah, saying, "This same shall comfort us concerning our work and toil of our hands, because of the ground which the LORD hath cursed" (Genesis 5:29). Jacob got his name because he came out of the womb grasping the heel of Esau (Genesis25:26), as in Hebrew, Jacob means heel-catcher.[i]Leah, Jacob's wife, named her first son Reuben, she said surely the LORD has looked upon my affliction (Genesis 29:32). These are just a few examples of names given to sons because of their character, purpose, behavior or special blessings from God.
One of my favorite country songs is, "The Boy named Sue" by Johnny Cash. What is most intriguing about the song is that it gives no indication the character ever contemplated changing his name, and I have to assume that even though he hated the name, it became an intricate part of his identity.
Our name, however, is not our identity. According to Merriam-Webster online dictionary, identity is "sameness in all that constitutes the objective reality of a thing or the distinguishing character or personality of an individual."[ii]Our identity is embodied in our speech, actions, behavior, mannerism and appearance, which we are regardless of our name. Our name is important because it identifies us, but our identity, spiritual or secular, associates us with other individuals, things, organizations or geographical areas. In this writing, the focus is on our spiritual identity, which connects us with either God or Satan. Since you are reading this, I assume you are connected with God and, therefore, encourage you to be true to that identity. To clarify what I mean by being true to our identity, I will spotlight four Hebrew men.
Staying True to Your Identity
In the book of Daniel, we are told how the Babylonians conquered Israel and took captive some of those that were without blemish, well favored, cunning in knowledge, learned in science and skillful in wisdom (Daniel 1). In other words, they took those of high quality, those who would bring value to the Babylonian Kingdom. Daniel, Hananiah, Mishael, and Azariah were among those taken out of Israel to be special servants to the king. In Hebrew, Daniel means "judge of God;" Hananiah, "Jah has favored;" Mishael, "who is or what is God;" and Azariah, "Jah has helped."[iii]"Jah" is the contraction for Yehovah.[iv]When the four were brought into the Babylonian King's court, the prince changed their names. Daniel became Belteshazzar; Hananiah, Shadrach; Mishael, Meshach and Azariah, Abednego. According to the Strong Concordance, those new names have no meaning, as it notes only that they were the names given to Daniel and his companions.
Daniel and his companions, however, never forgot their God. First, they refused to defile themselves with the potion of the king's meat and wine and asked that they be given pulse (vegetable) to eat and water to drink for ten days to prove that they do not need to eat the King's portion to be healthy. God blessed them because after ten days, they looked better and healthier than those who had eaten of the king's meat. Secondly, though not specifically highlighted in the scripture, Daniel and his companions acted with respect. They were not rebellious or insubordinate, loud or ostentatious, nor obnoxious or as Bugs Bonny would say, despicable, but they were submissive and respectable.  According to the scriptures (Daniels 1), God had brought Daniel into favor and tender love with the prince of the eunuchs, the official in whom the king had assigned to handle Daniel and his companions.
There were captains in the kingdom who did not like Daniel and his companions and attempted to entrap them. However, Shadrach, Meshach and Abednego refused to bow to the king at the tone of the bell as the decree required. Being true to their identity, with the king threatening to throw them into the furnace, they exclaimed that God would deliver them, but even if He did not, they would not bow to the king or any other gods. The militant group also tried to turn the king against Daniel by executing a decree to prohibit all prayer except to the king. Daniel, however, refused to stop praying to his God even for just thirty days and the king had to throw him into the den of lions, but God protected him. Daniel did not waver. What would you have done?
The witness protection program of our country makes an effort to change protective individuals' identity, and while the program may successfully disguise persons' persona for a while, it does not change their identity. From a spiritual perspective, we are born with one identity, but are given an opportunity to change it, but not so much us making the change but Jesus for us.  Once our identity is changed, it is up to us to live out that identity, but then not so much us but Christ in us. I believe it is for this reason that Paul says in Romans 12:2, "And be not conformed to this world: but be ye transformed by the renewing of your mind, that ye may prove what is that good, and acceptable, and perfect, will of God."
---
[i]Strong's Concordance, James Strong, WORDsearch, 2014.
[ii]Merriam-Webster Dictionary, [Online], https://www.merriam-webster.com/dictionary/identity, 2/11/2017.
[iii]Strong's Concordance, James Strong, WORDsearch, 2014.
[iv]Strong's Concordance, James Strong, WORDsearch, 2014