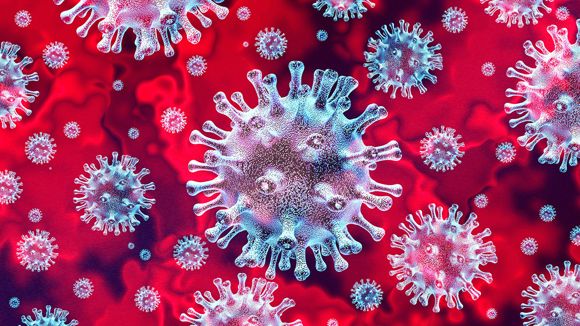 I begin writing this post on Easter Sunday when most Christians were worshiping together via virtual means. I choose not to say the church's doors were closed. We may close the doors of the church house but cannot close the doors of the true church. Christians chose to comply with the state's stay home mandate to minimize the spread of the COVID-19.
COVID-19 is what we would call in the digital world a disrupter. Disrupters are usually neither good nor bad but inevitably brings about change. That change, however, could be bad or good. Our response, however, makes the difference, and that is what I want to focus on in this writing. How should Christians respond to COVID-19?
Demonstrating Faith
Firstly, allow me to level the playing field. COVID-19 will affect Christians and non-Christians alike. Christians, just like non-Christians, may be asymptomatic, others will have mild symptoms, severe symptoms and some will even die. Therefore, we are concerned with the effects, not the affects of COVID-19. Our faith will influence the results and outcome of the virus. After all, our aim as Christians is to glorify God through demonstrating our faith.
We talk about our faith but how well do we show it? James says, "shew me thy faith without thy works, and I will shew my faith by my works" (James 2:18 KJV). People should see our faith in our actions and even in the way we speak; our attitude should be reflective of our faith.
Visible Faith
To make it clear what I mean about showing our faith, I have chosen examples of Jesus responding to individuals' faith:
In Matthew, the centurion asks Jesus to heal his servant. He acknowledges that he is not worthy for Jesus to come into his house. He says, just say the word and my servant will be healed. Jesus then says, "…Verily I say unto you, I have not found so great faith, no, not in Israel" (Matthew 8:10).
In Mark, we have the story of the woman with the issue of blood. She had the mind that if she could just touch him, she would be healed. Jesus responded after the touch, "Daughter, thy faith hath made thee whole" (Mark 5:34).
In Matthew, Jesus initially responded to the gentile woman who wanted Him to heal her daughter by saying, it is not right to take food from the children and throw to the dogs. The woman said, but even the dogs can eat the scraps that fall from the masters' table. Jesus then said, "O woman, great is thy faith: be it unto thee even as thou wilt" (Matthew 15:28).
In Mark, when friends of a man carried him to the house where Jesus was and let him down through the roof, the scriptures say, "When Jesus saw their faith…" (Mark 2:5).
None of the individuals in these examples had to tell Jesus or anyone else that they had faith. Their faith was evident in their actions and speech. In this COVID-19 environment, how should we display our faith? Some of the ways may include not being fearful, complying with civil law, caring for others, and praying. We will take a brief look at each of these.
[Read more…]